Stella :  0030 6946953443
Order Breakfast in VCafe
Choose your delicious breakfast  from our menu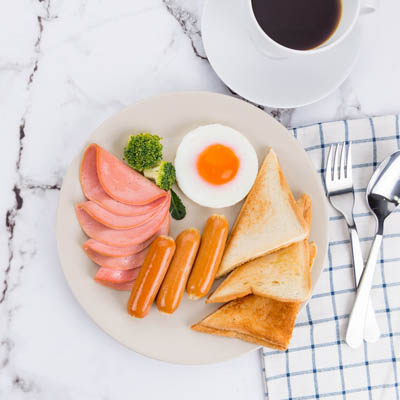 The Best Coffee & Tea
When you wake up in the morning we are waiting for you!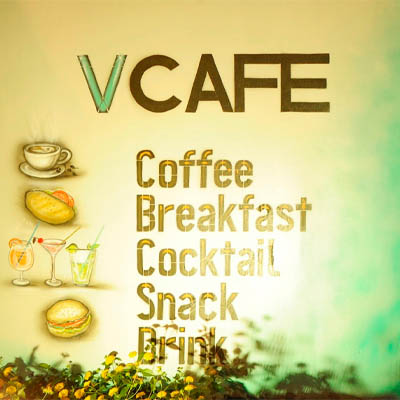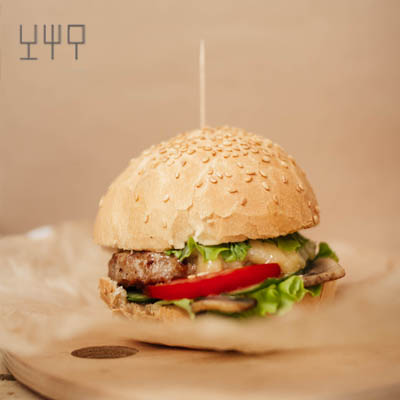 Variety of salads & Snack
The Snack Bar is open from morning till evening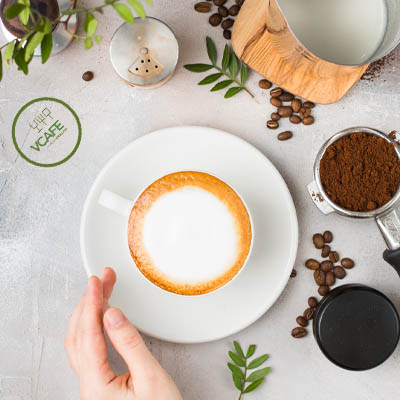 Softdrinks, Cocktails, Smoothies
amazing cocktails made with fruits and little… alcohol of course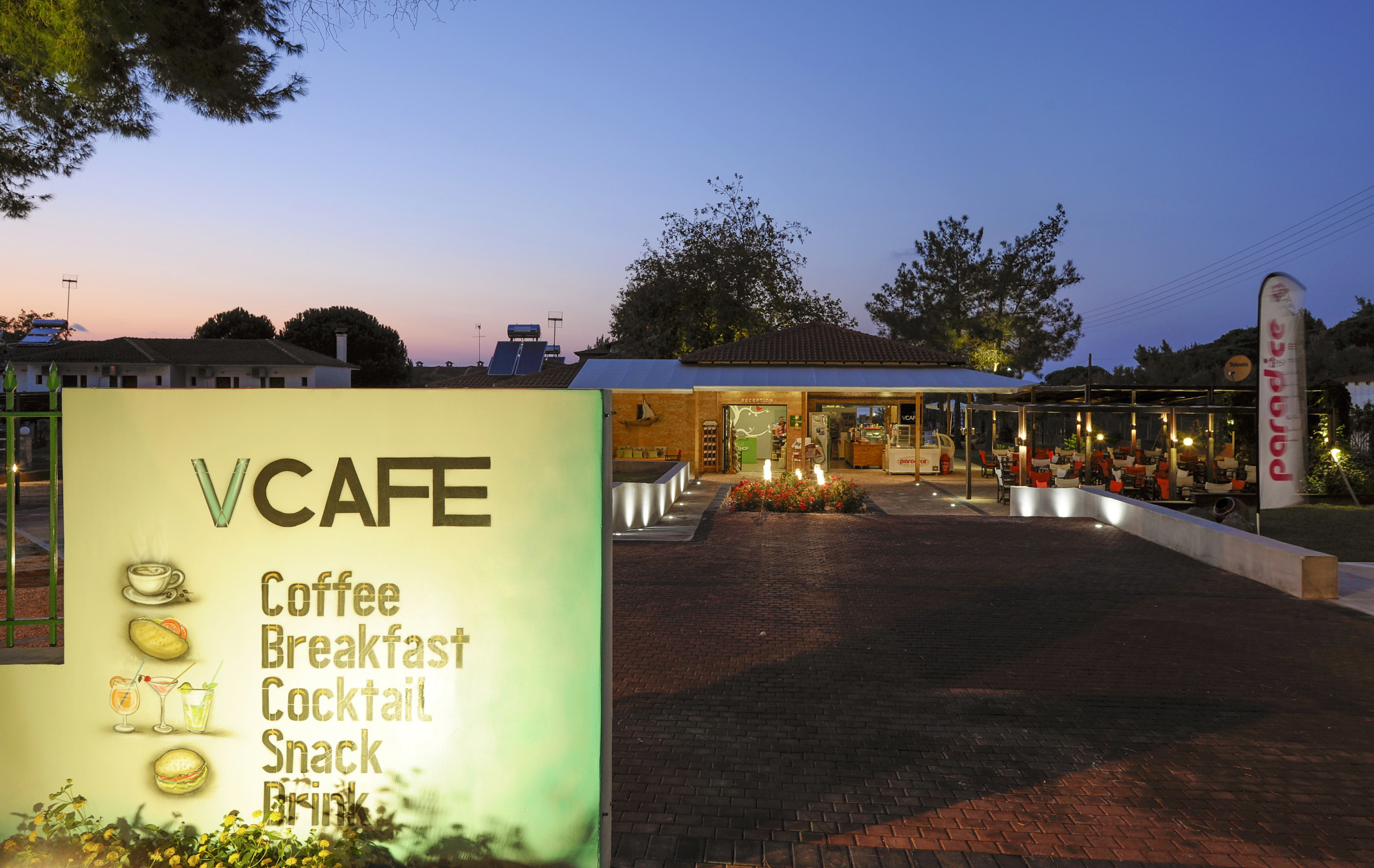 With architecture and construction that respects the beauty of this area, with materials like wood and stone, which are in perfect balance with the surroundings, we created a unique place for eating, relaxing and enjoying yourselves.
Since early in the morning, we are ready to offer you delicious breakfasts of all kinds, healthy smoothies, fresh juices and the best coffee of the area. During lunch time, we offer you breezy salads, all kind of snacks, toasts and burgers. In the afternoon our bartender takes his place in V-Cafe and offers you amazing cocktails made with fruits and little… alcohol of course, so that you want more and more. We continue with our excellent sweets and the local handmade ice cream for our little friends… or even for the older ones.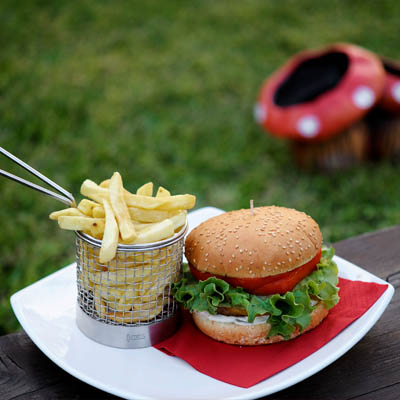 fOOD & DRINKS
At the end of the day, when the gentle cool wind from Dragounteli-mountain meets the evening sea breeze at our place, V-Café is an ideal place for spending quality time with friends and family in summer nights. We make sure that with our music, our amazing drinks, and snacks, you will have a great time.
" Our Guests are welcome to order their breakfast  daily form our menu . They can do this in advance or on spot in VCAFE"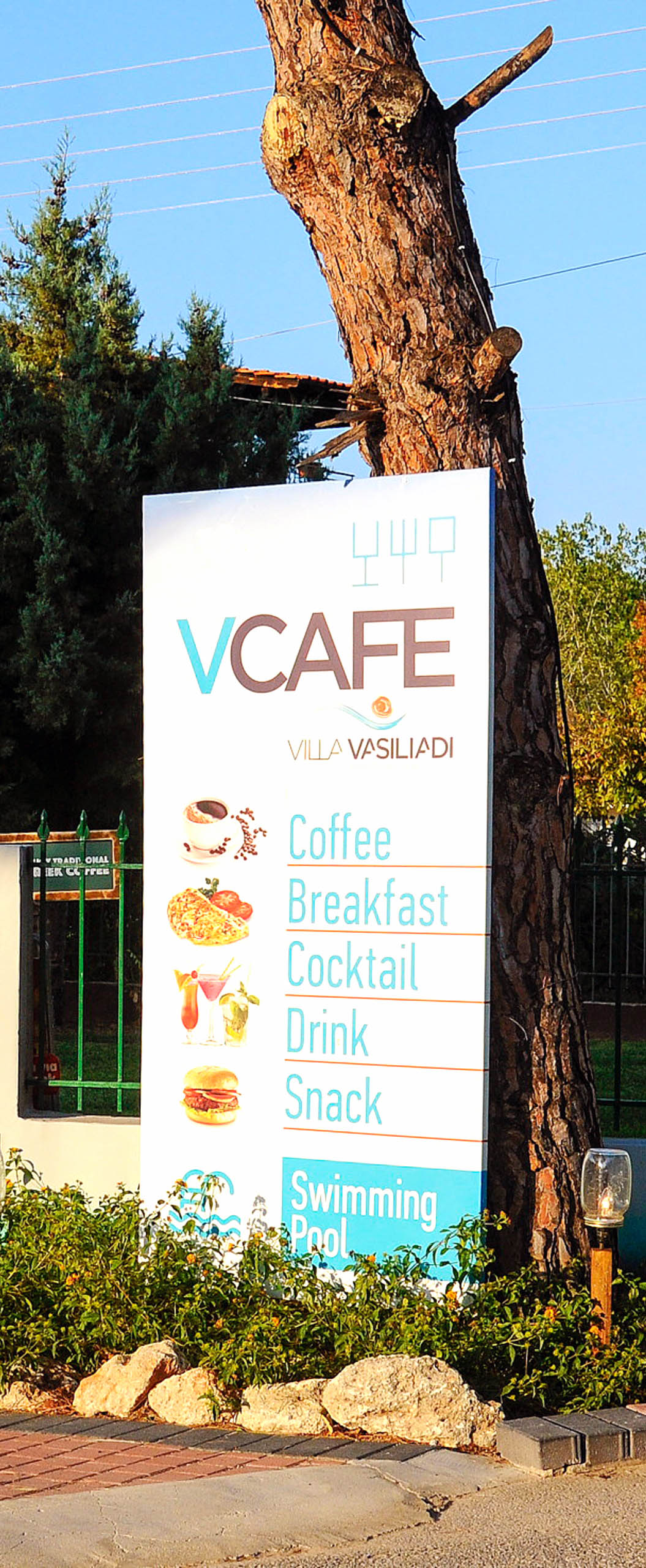 When you arrive, come in Vcafe!
" Continental & Greek Breakfast"
" Handmade Ice cream & Vafles "
"Healthy and Junk offers 🙂 "